The management of Ajayi Crowther University wishes to inform students and their parents/sponsors are hereby informed that the University Management has directed that the Second Semester Examinations for the 2019/2020 academic session should take place from

Monday, July 20, 2020 to Friday, July 31, 2020

.
In view of this, the management has provided the guidelines below for the conduct of the exams;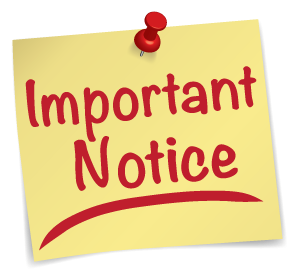 The student is responsible for his/her failure to comply with any of all the instructions and regulations in this guideline.

Students who are not able to participate in the examination shall have to carry over the courses(s) and retake at the next available opportunity.

Students are to use their computer laptops, tablets, or phones to answer the examination questions preferably laptops. The examination paper contains both objective and essay type questions.

Each student should ensure that he/she makes use of the most reliable internet network in his/her location throughout the period of the examination.

To do the examination, students are expected to log in to

https://exam

.acu.edu.ng

using their matriculation numbers as username and password. Please note that the login matriculation number must not contain the usual forward-slash (/). e.g.

A student with matriculation number 16N02/002 will now use 16N02002 as his/her username and password

.

Students are to take the examination very seriously with a very high sense of responsibility and integrity.

Students are to study the final examination timetable to know the appropriate time of their examination papers and they should check regularly for the revised version of the examination timetable on the University Website (acu.edu.ng).

Students on flexible mode of study are expected to join the online examination for this semester as there is no special period to organize their own separate examination and they should get in touch with their Heads of Departments for their courses to be examined.

Students with carry over or outstanding courses should liaise with their respective Heads of Departments as early as possible on this.

The students have 5 minutes before the start of the examination.

Students will have trial access to the examination portal (

https://exam

.acu.edu.ng

) on Monday, July 13, 2020, as from 10 am to test run the application.

Students must complete payment of their school fees for them to be allowed to do the examination.

Students are advised to read and comply very strictly with the examination instructions, regulations, and procedures.

All examination complaints should be directed to the Chairman, University Examinations Committee on the Whatsapp Number (

08056681580

) or through the e-mail address (binuyo@acu.edu.ng/binuyok@gmail.com).

Note that provisional2 examination timetable will be out tomorrow Wednesday, July 8, 2020.
ALL THE BEST AND PLEASE STAY SAFE
CHAIRMAN, UNIVERSITY EXAMINATIONS COMMITTEE