The United Nations (UN) system in Nigeria says it has resorted to the use of radio stations as a means to broadcast education programmes to children in Borno. This is coming as an attempt to lessen the effect of insurgency and the COVID-19 pandemic on learning and ensure its continuity.
Dr Judith Giwa-Amu who is the National Coordinator, Education in Emergencies (EIE) Coordination, a programme under the United Nations Children Fund (UNICEF) remarked that children now have access to education radio programmes from the comfort of their homes.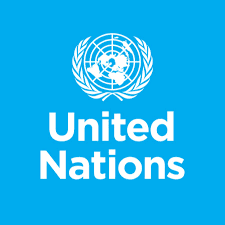 She stated that parents can also assist their children to continue their education, adding that the EIE support was put in place to establish the safety of children.
While speaking on the commemoration of the International Day for the Protection of Education from Attack in Abuja, Dr Giwa-Amu stated that attack on the education sector is beyond physical attack. She said that education was under attack when children could not have access to education.
Responding to the worries of children in Internally Displaced Persons (IDP) camps not being able to sit for national examinations, she said the UN could not carry out interventions without being invited by appropriate authorities.
Giwa-Amu said due to the severity of the situation in the Northeast, more attention was given to the region. He, however, maintained that other regions were also supported as well.