A bill has been passed by the Ekiti State House of Assembly for the upgrading of the State College of Education to the University of Education, Science and Technology on Tuesday at the state capital.
The passage of the bill followed a report submitted by the House Committee on Education, Science and Technology headed by Mrs Kemi Balogun.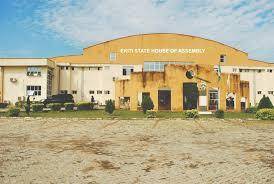 According to the report, the Transitional Provision of Section 38 would give room to the existing students of the College of Education, lkere-Ekiti after the effective date of this law to complete their course of study as stipulated.
The report after ratification by the Whole House was unanimously passed. The executive bill is titled, "A Bill for a Law to provide for the Establishment, Incorporation, Constitution, Powers and Functions of the University of Education, Science and Technology, Ikere-Ekiti and Other Matters Therewith."