A serving member of the National Youth Service Corps (NYSC), who was brutalized by SARS operatives in Ogbaru LGA of Anambra State, On the 17th of September 2020, has shared some disturbing details surrounding the invasion.
Narrating her ordeal, the victim, Miss Akinlabi said a team of people broke into their compound at about 2:00 Am claiming to be SARS officials and searching for ''yahoo guys''. The illegal officials allegedly bugled the entrance to her apartment and forced their way in, after they refused to identify themselves.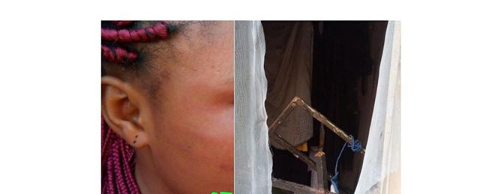 The corps member further narrated that she was assaulted with cutlass and sticks, while practically naked, and had to plead with them to allow her to put on some clothes which they eventually allowed, and forced her dress up in their presence. She was later handcuffed like a criminal alongside another guy, and taken away and made to stand in the rain for hours.
Akinlabi has called on the Inspector-General of Police, rights groups, and the international community to investigate the brutal invasion of her residence and assault against her and bring the officers to book.