National Chairman of the Academic Staff Union of Universities (ASUU), Prof. Biodun Ogunyemi has maintained that the Federal Government does not afford the education sector the kind of attention it deserves.
The ASUU boss who disclosed this on Monday stressed that the inability of the government to meet the union demands is because the government does take education as a priority.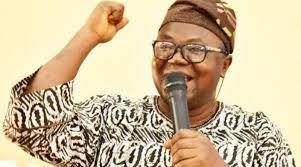 Prof Ogunyemi expressed concerns over the government's focus on the salary aspect of their demands alone, forgetting the prolonged issues of funding, autonomy, and conducive environments for learning and working.
"We have schools without seats, we have laboratories without equipment and some use kerosene stoves as Bunsen burners. "We need our universities to grow this country; we need our universities to innovate and develop this country. "So funding the university system is not a waste, but an investment," he remarked.
Reacting to the ongoing strike of over eight months, he encouraged parents and students to appreciate the solutions that the union have brought to the educational system. According to him, but for ASUU interventions, public universities would have collapsed.