Preparing a pet first aid kit for minor emergencies makes it easier to respond to these situations. In some injuries of pets, first aid may need to be done before the veterinarian. Taking first aid in serious injuries saves time on the way to the veterinarian. Nowadays, it is quite easy to buy a first aid kit for animals. However, there may be deficiencies in some ready-made bags. Since some of these deficiencies may be important, care must be taken to prepare the bag in detail. The best approach in this regard is to prepare a bag that contains exactly your pet's needs. In this way, it is possible to produce a solution from the beginning for any problem that may occur. In this article, we will discuss the materials you should have in your first aid kit for pets.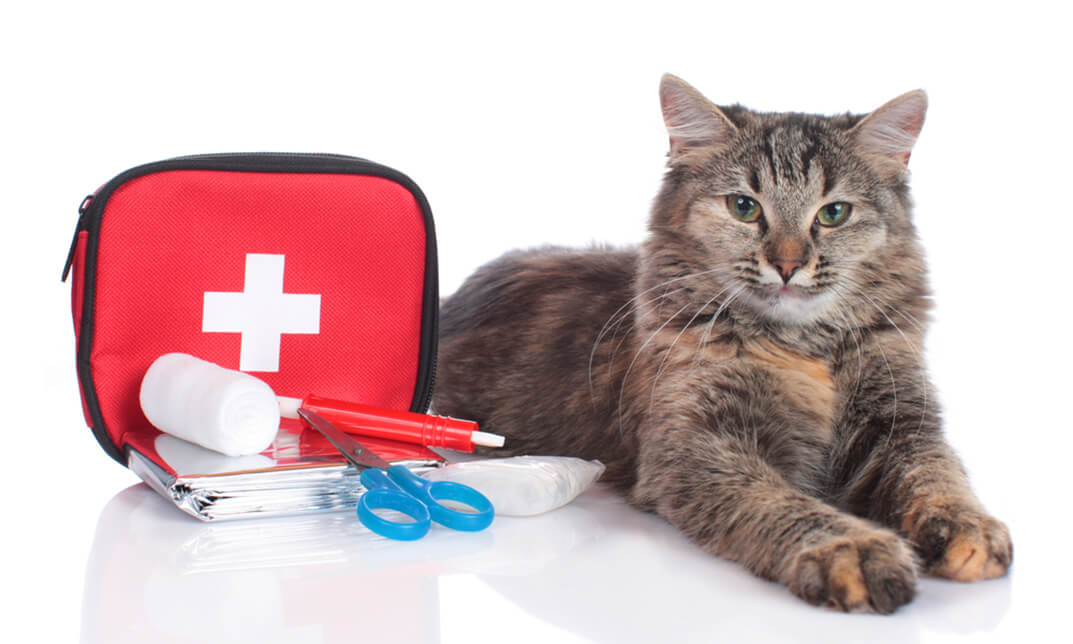 Features of First Aid Kit
Pet first aid kit is one of the must-haves for all pet owners. Just like humans, pets sometimes need medical attention. It is even recommended to have one at home and in the car, if any, and to add a suitable first aid kit for pets while preparing an earthquake kit. What should be in the first aid kit should be selected from materials specially produced for animals. For example, band-aids made for humans do not stick to the hairs of animals. For this reason, there should be a special band-aid for them in the first aid kit. Small details like these become an important tool when pets need an emergency. It is also important that the pet first aid kit is water and shock resistant.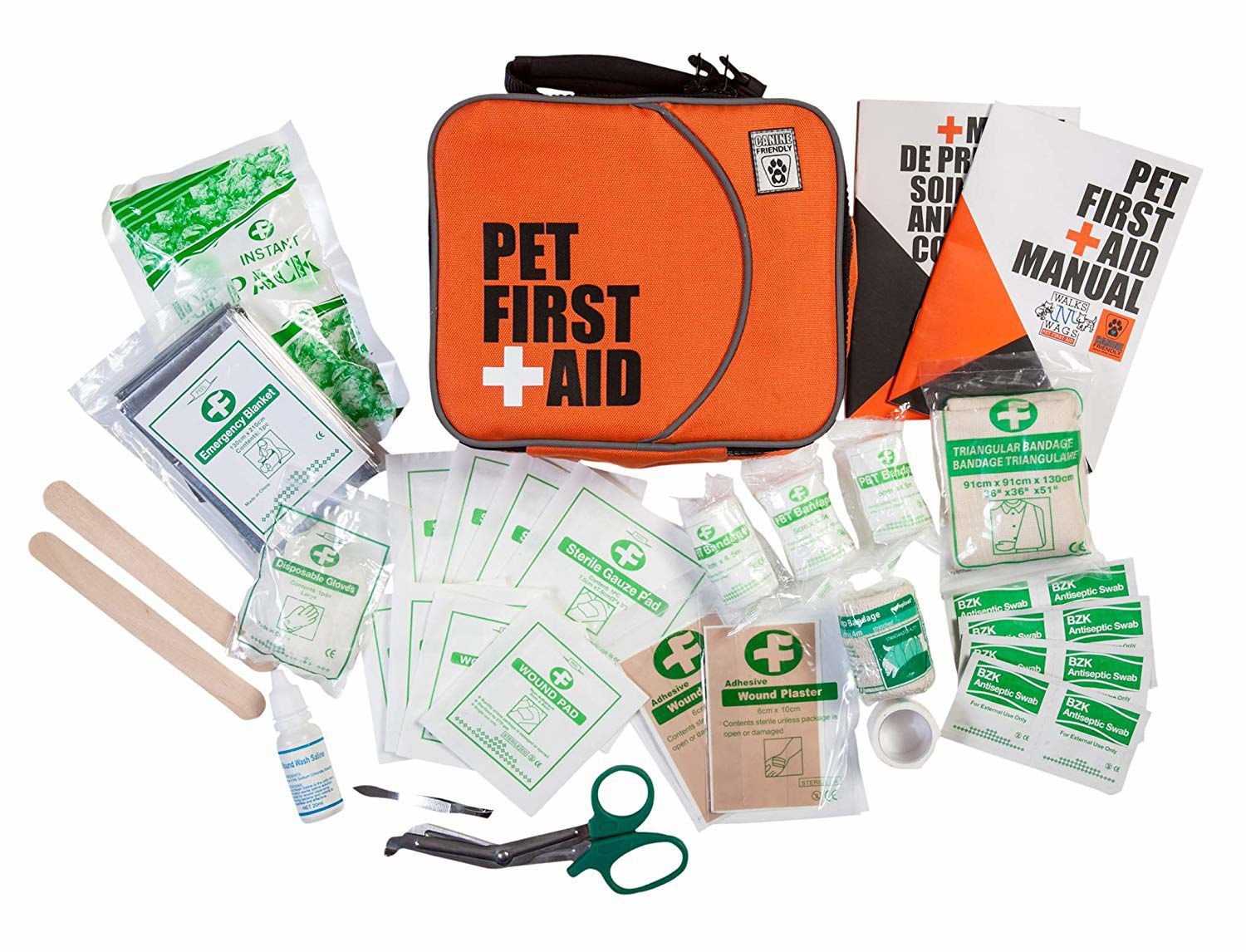 What to Find in a First Aid Kit
There are some essential materials that must be included in the animal first aid kit. Apart from these, it is necessary to add materials that may be needed specifically for the pet.
Pet Documentation
One of the most important things that should be in the pet first aid kit is the pet documents. Vaccination records, first aid kit instruction manual, veterinarian or animal hospital number, if any, and a recent photograph of the pet should be in the bag.
Routine Medications
It is recommended that first aid kits should be kept in the first aid kits, as well as the necessary materials for emergency interventions, as well as medicines used regularly by cats and dogs. It would be beneficial to include medicines in the first aid kits prepared especially for vehicles, earthquakes or travel, just in case. It is also important to regularly check the expiration dates of the medicines put in the first aid kits and to renew the medicines regularly.
Hydrogen peroxide
Hydrogen peroxide is used to clean the wound area in injuries. However, it can also be used to trigger vomiting in cases of poisoning. Activated charcoal is one of the materials that can be used to induce vomiting. However, before using activated charcoal, it is absolutely necessary to consult a veterinarian.
Saline Solution
Saline solution is also used to clean pets' eyes or wounds, if any. A dropper or spray can should also be included in the first aid kit for the use of the solution.
Wound Cleaning Tools
Wound cleaning tools are used both to stop any bleeding and to close open wounds to prevent infection. As wound cleaning materials, there are materials such as plaster, adhesive bandage, cotton, wet wipes, antiseptic wipes, gauze, cleaning pad, adhesive tape, scissors, rubber gloves and injectors. Optionally, pen-type bloodstone or powder should also be included in the first aid kit to prevent bleeding caused by minor cuts.
Thermal Blanket
Thermal blankets are essential for first aid kits to maintain body temperature. When thermal blankets are used in heat and under the sun, they prevent the body from being exposed to direct sunlight. It also prevents heat loss by preserving body heat when used in cold weather.
Prize Foods
Pets are likely to be in a panic in cases where a help kit is needed. It is recommended to include the pet's favorite treats in the kit in order to control this situation and calm them down or take the necessary action. In this way, it becomes easier to intervene in the situation. You can click here to review the treats specially prepared for cats. You can also see the treats specially prepared for dogs by clicking here.
Leash and Mouthpiece
A leash and muzzle must be included in the first aid kit prepared especially for dogs. Injured dogs are also fearful and therefore can display aggressive attitudes towards their surroundings. Collars and mouthpieces can be used to facilitate intervention and control the situation. You can click here to review the collar models produced specifically for the breeds and sizes of dogs. You can view the muzzle models specially produced for dogs by clicking here.
Bottled Water and Collapsible Water Container
Bottled water and collapsible water containers are some of the recommended equipment to have in first aid kits. Especially in cases of fluid loss, these containers can be used in first aid. One of the dangerous situations that occur in fluid losses is electrolyte loss. Complementary foods containing electrolytes can also be kept in first aid kits to ensure electrolyte balance. However, it should not be forgotten that pets should not be allowed to consume water in the first response against excessive water loss and exposure to fire. In such cases, it would be better to act with a veterinarian. You can reach the collapsible and portable water containers by clicking here.
Hand tools
One of the tools such as tweezers, tick remover or pointed crow nose should be included in the kit. In addition, medical staples can help to close the bleeding quickly. For this reason, medical staples can be included in the first aid kit. It is very important to learn the use of these tools in advance and to have knowledge of which tool to use in which situation.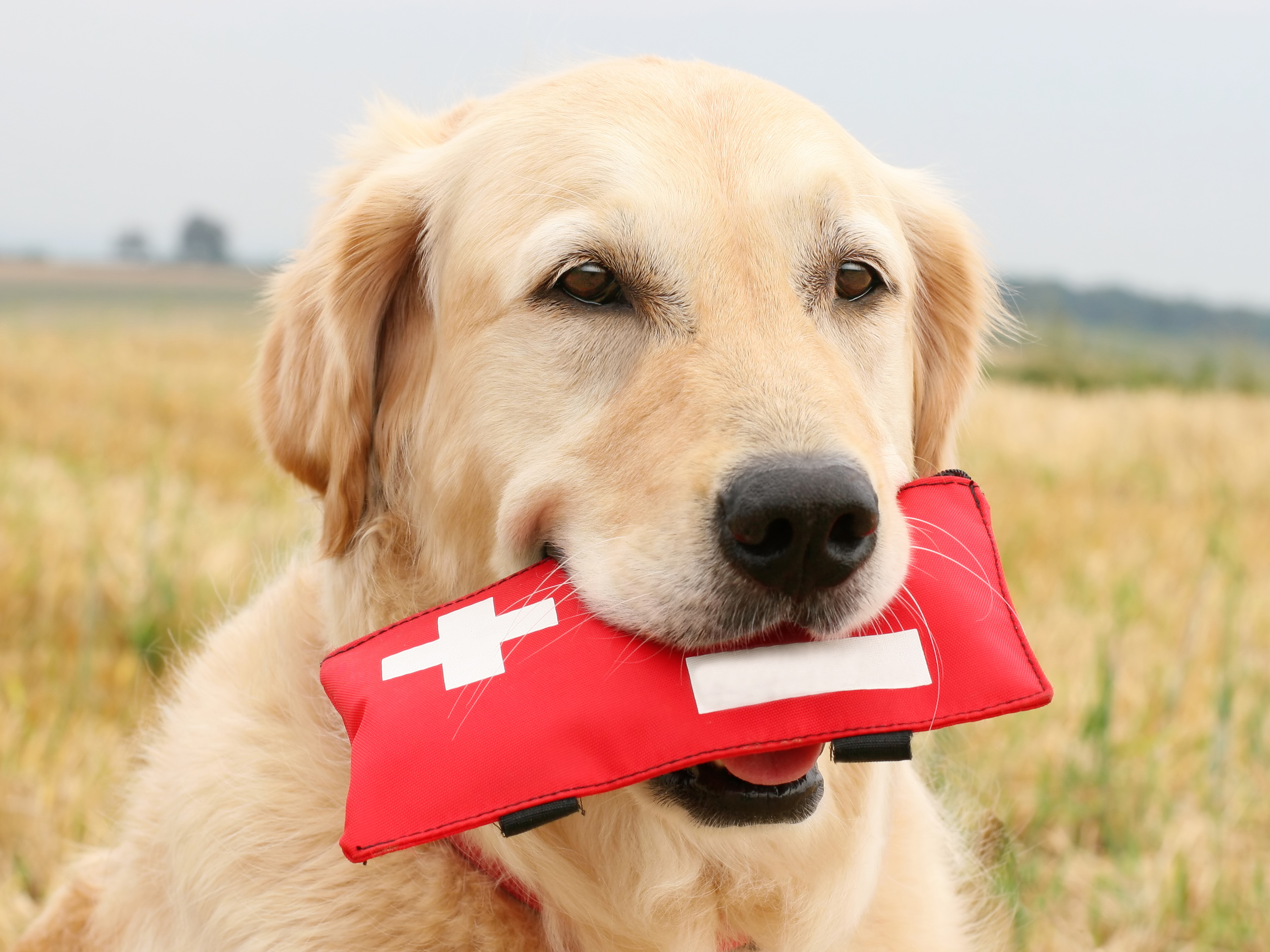 Storage of First Aid Kit
It is necessary to put the materials in the first aid kit in a carrying bag in order to protect them from external impacts. This also makes it easy to carry and organize the first aid kit. Some pet owners prefer to carry a full-fledged aid kit with the smaller and more needed tools and carry it on trips. For owners of medium and large breed dogs, it is recommended to have a first aid kit in their dog backpack.